Welcome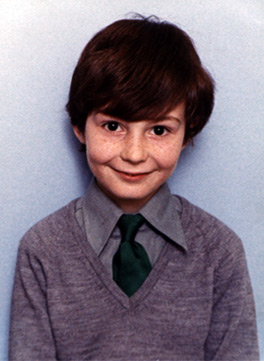 Julian, 1974
Welcome to the Julian Brunone (film editor) / BAFAP website. Here you will find information as to Julian Brunone's professional editing and BAFAP film productions.
Julian began his career in post-production after graduating from Art College during the 1980's; working as a freelancer for companies like Yorkshire Television in the north of England. At the end of the eighties he returned to film school, this time to specialize in film editing and, upon completion, returned to work as an assistant editor for independent documentary film-makers and the BBC, before re-locating to London. There, Julian found a position as the facility manager for the Reel Editing Company, run by renowned BBC film editor Simon Holland. The environment there allowed Julian to branch back into editing and assisting for such companies as Blakeway Productions and Lion Television.
In 2002 he re-located to Germany and then, in 2006 Italy, where, in both countries, Julian had to re-adapt and expand his professional horizons. Outside of England, he has worked within the field of picture analysis and interpretation, as well as focusing more on directing.
Julian has always regarded himself as a storyteller, not only with pictures, but also with sound and music. In England he has been a member of several bands, as musician and songwriter, and loves the possibility of combining music, sound design and images together. He has had the privilege of working on a project with Tom Robinson and Jakko Jakszyk, whilst still studying film, and cites Frank Zappa, Lou Reed, Philip Glass, Prog, Psyche and Glam, not only as musical, but visual influences.
Meanwhile, the cutting room has always remained his first love and films such as Jesus Christ Superstar and television's Space 1999 (series 1), were, as a child, two of the main reasons he wanted to follow a career in film. To name but a few, he lists Paul Hirsch, Ben Burtt (particularly for his sound design for Invasion of the Body Snatchers and Star Wars), Terry Rawlings, Roger Corman, Ray Austin and both Ridley and Tony Scott as inspiration.